Oh Happy Day Bedding Collection
Aug 2nd, 2023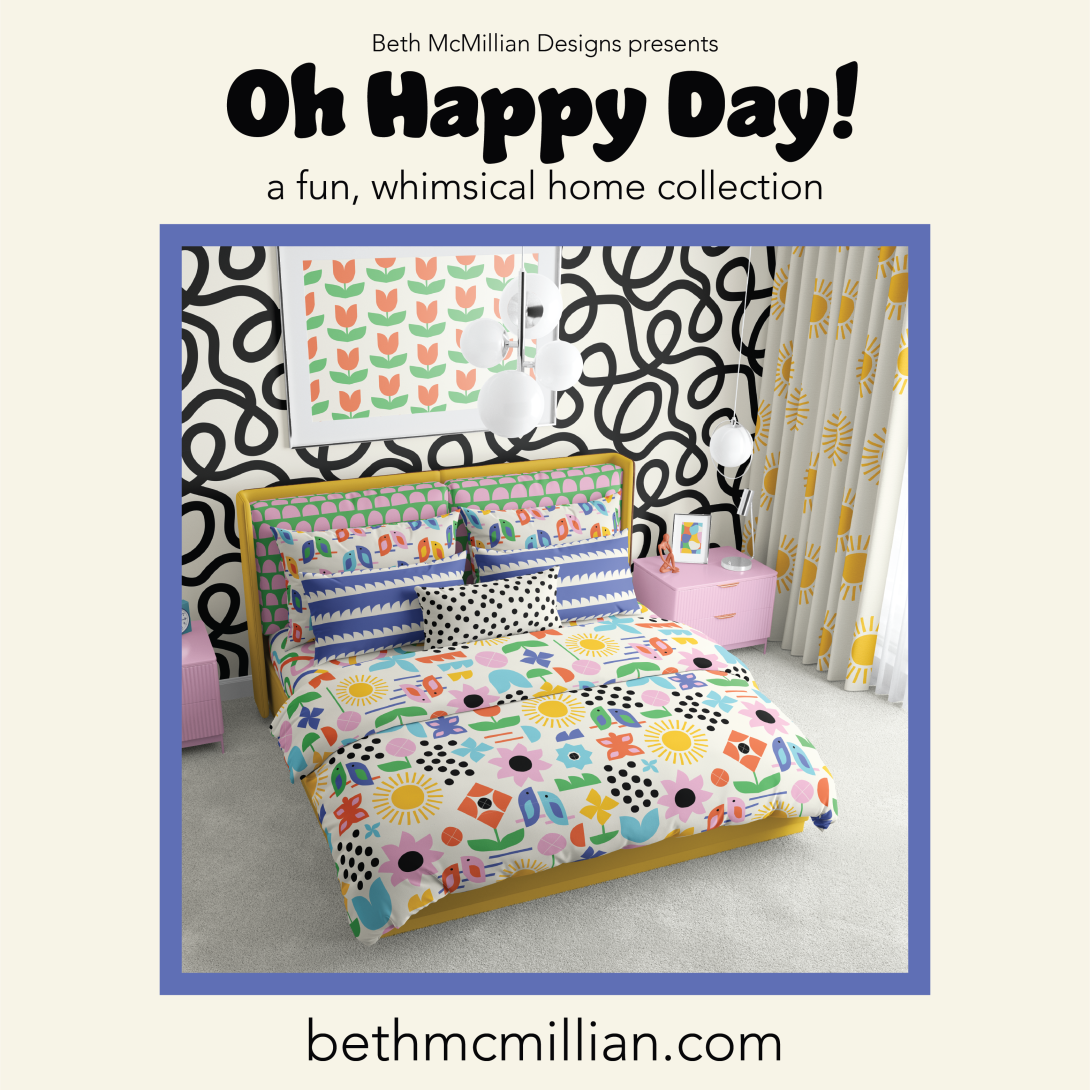 We've been talking for a while about redecorating our guest room as a game room. We rarely have overnight guests, so it didn't make a lot of sense to have a queen-size bed in there taking up the whole space. We got a day bed with a trundle, so we can still accommodate the occasional guest, but it can also function more as an additional living and play space complete with our large collection of board games. I didn't want to lean too heavily into "game room" as the theme of the room, but I wanted the general thought/feeling upon entering to be, "Oh yeah, this is going to be fun."
I picked a bright, cheerful, fun color palette and got to work. I was inspired by a backsplash tile that was basically 1/4 of a circle, and it had been arranged to look like leaves on a climbing vine going up the wall. I started by drawing a circle and cutting it into fourths. Then my 7 year old and I arranged and rearranged them into a bunch of different configurations that looked like things – birds, flowers, a sun. The sun needed rays, so we added some skinny rectangles, which then became stems and branches as well, and before we knew it, we'd made a glorious geometric garden scene! 
My guest room is going to be so fun and happy, and your house can be too! If you want to recreate this look, here's what you need:
The entire Oh Happy Day bedding collection, including these and other coordinating designs can be found here. It's also available on Spoonflower's fabrics as well as tons of other products on Society6 and RedBubble, AND it can be licensed!! Get in touch about licensing any of my seamless repeat patterns, via my contact form!